découverte/original
🚚 Livraison
Delivery within 4/5 working days, express by UPS, Chronopost or Fedex at home, on a relay point or by messaging
Sold by amazing wines
Applepay, 3x payment at no cost Klarna and different payment methods available 💳
CB, Applepay, payment in 3 times Klarna, Transfer, Bancontact, CBC, Sfort, Giropay, IDEAL, EPS, Postpay, Maestro, American Express, Landscard, Belfius, Przlewy24 , ...
En savoir plus
Voir moins
House founded in 2003
One of the widest selections of the web of authors' wines and craftsmen
Features
CEPAGE
Verdelho
VIGNOBLES
Différents vignobles de qualité, dont Sao Vicente et Prazeres.
VINIFICATION
Le moût est obtenu par pressurage pneumatique, puis subit un début de fementation alcoolique. Après environ 48 heures est opéré un mutage au brandy, afin d'arrêter la fermentation au niveau de sucrosité souhaité.
ELEVAGE
Le Madère a été vieilli en fûts de chêne français dans le système traditionnel de «Canteiro». Cela consiste à chauffer le vin dans les greniers des loges à Funchal. Au fil des ans, le vin est transféré depuis les étages supérieurs aux étages intermédiaires et finalement au rez de chaussée où il fait plus frais. Après cet élevage progressif appelé "estufagem" le vin ont subi un soutirage et un collage avant que le mélange soit assemblé et mis en bouteille.
SPECIFICATIONS
Alcool: 19.61% pH : 3.41 Sucre résiduel: 68.8 g / l Acidité volatile : 0.78
SERVICE
Il ne nécessite pas de passage en carafe. Il est parfait pour l'apéritif, mais aussi du jambon sec, des spaghettis aux pétoncles et à l'orange... ou un fromage à pâte dure affiné. Il a été mis en bouteille pour être prêt à être consommé, mais se conserve pendant plusieurs mois après ouverture.

NOTES DE DEGUSTATION
Robe ambre lumineuse. Nez très élégant et suave avec des notes de caramel de , citrons et de chêne fumé. Bouche étonnemment onctueuse sur le caramel, le toffee et des saveurs de noix.Le vin a une acidité fine, plus rafraîchissante que certains Verdelhos d'autres du même âge. La finale est longue et rafraîchissante.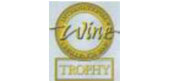 Champion du monde à l'International Wine Challenge (catégorie vins mutés)
What is an author wine?
This can be so diverse depending on the personality of their sire, that it is easier to define what it is not. An author wine is anything but a standard, stereotypical wine, made to please as many people as possible. It is therefore rarely produced in millions of copies, copying itself from vintage in vintage.
An author wine is therefore a wine that does not look like that of the neighbor. Which from year to year will evolve according to the vagaries of the weather and the mood of the author - the two that can be linked. Because the author does not rely on market studies to carry out his boat. He makes his wine as he feels, as he likes, as he can, sometimes ... and too bad if he does not please everyone.
This is why author wines are sometimes classified as "table wine" or "France wine". Because the winemaker did not plan the authorized grape variety*, makes the assembly or vinification recommended in the name **. He is often a bit rebellious, our author. But that is why we like it! ... That said, author's wines are not systematically marginal: they are present in most of the appellations, and can be part of the elite of these this***. Because they are not content to have personality: they are good, in addition! With in general aDegree of TorchabilityVery high: we never tire of it at the end of the first sip.
As author's wines are not chaptalized, levied, hacked ... They can have very different profiles depending on the vintage. It is up to us (resellers and consumers) to accept them as they are, and to remain faithful to the producers, because they need us to continue their activity.
______________________________
* For example, theTouriga Nacionalin the Minervois, or theSyrahIn Forez ribs. They are crazy, these authors!
** Some winegrowers dare to produceSweety with Mourvèdre or oneNatural sparkling with Pineau d'Aunis
*** Like those of Jean-François Ganevat in the Jura or Zind-Humbercht in Alsace
Read more
Read less